Product development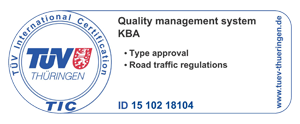 Aldor Automotive is your partner for the development of a wide range of car accessories, such as bumper guards, side door protection strips, entry guards, spoilers, skid plates, wheel arch sets and much, much more. Every year, we carry out a large number of projects for European car importers, tuning companies and car accessory wholesalers. Aldor Automotive is TÜV certified and can, if required, arrange the required test documents for each product for the German and Austrian market.
For the production we co-operate with selected partners. This gives us the advantage of not being tied to a specific production method and enables us to select the most suitable production technique for each product. We do, however, have our own paint shop, where we can give products a high-quality coating if required.
The starting point in all our development work is to supply a high-quality end product that is suitable for professional use and that can be fitted as easily as possible. That all against a competitive price. Projects can already be realised at low starting order quantities (50-100 units). An overview of projects realised by us can be found here. Please do not hesitate to contact us, we would be happy to make you an offer.


Materials and production techniques
Several examples of the materials and production techniques we use are given below:
Development process
In collaboration with its suppliers, Aldor Automotive offers a total concept and takes care of all the necessary steps in the production process:
Sketch design by computer rendering
3D scan of the mounting surface on the car
CAD design
Prototype testing
Mould construction
Production
Testen & homologation
Painting
Packaging & shipping